Today's post is the 30th post of the series called #ArchiTalks. This month's theme: "Ugly". Topic Lead: Jeremiah Russell.
This month's topic is awesome. We could talk for years about "ugly" and "the idea of ugliness" in architecture!
Talk about beauty and you get boring answers, but talk about ugliness and things get interesting.
– Rem Koolhaas
But what exactly makes a building ugly?
In the history the thought of beauty has always been construed as aesthetic value. According to aesthetic theories, beautiful is what gives rise to the feeling of pleasure within us. The anesthetic value of things is measured in terms of the feeling of pleasure they occasion in us.
On the opposite, Ugliness is correlated to the feeling of displeasure, and therefore associated with aesthetic disvalue and worthlessness.
Simplifying "ugly" is the opposite of "beauty".
Since the Ancient Greeks, philosophers and architects have believed that "beauty" could be defined by such measurements, by mathematical proportions. (Symmetry and golden section above all)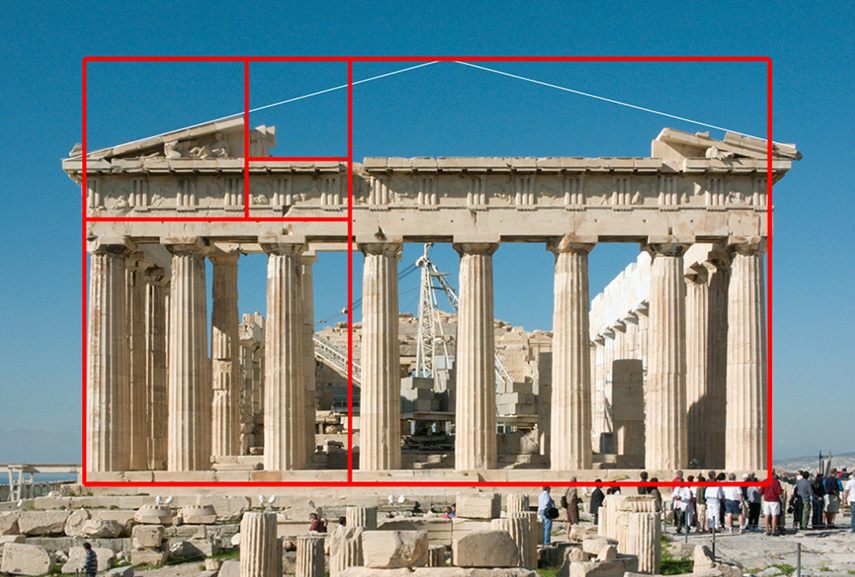 I think the definition of "ugly" goes a little bit farther than just pleasure visual perception.
Aesthetically pleasing building can be very ugly because of many other reasons…
Building that is either out of context or ignores context, it could be the most beautifully and well made building, it could perfectly suit all the aesthetic canons but it is ugly to me.
If there is no connection between inside and outside. Both the indoor spaces and the look of the facades are important. Buildings that have interesting and beautiful facades and volumes, but lack of comfortable indoors (in term of poor designs, poor details and materials, amount of natural lighting, indoor air quality and acoustic, etc) is ugly to me.
Building that spatially does not suit the needs of its functions, same as above. A building always has a function that goes beyond mere aesthetics.
Either incompetence or a lack of care is evident. Lots of interesting buildings are ruined by a lack of care over how they are made and made to last. It could be the most interesting building (in terms of forms, volumes, balance between full and empty spaces, lights and shadows) but if it's all made out of poor details, cheap elements and materials that will look like trash in a few years it is ugly to me.
Ugly are buildings that copy other buildings, usually other's big pieces of architecture, but even copying ourselves' work makes ugly (boring) buildings in my opinion. Think about many Ghery's works. Don't misunderstanding, I like many of his works but sometimes it just seems he copies himself (below few examples, are really all of them good architecture?)

Weisman Art Museum, Minneapolis

Guggenheim Museum Bilbao.

Walt Disney Concert Hall, Los Angeles

Lou Ruvo Center for Brain Health, Las Vegas.

Speaking a bit about restoration (we did a lot of restoration here). An ugly restoration ignores context (in this case the building itself is the context). The point is to not let the old bits fade away, but makes the old stand out, by making the original clear and separate from the new. Redoing original making indistinguishable what is new and what is old is ugly. Pretending is ugly. On the other hand to not pay attention and respect to the original (by using not contextualized material for example) makes "ugly" designs as well.
---
You can find a complete list of everyone participating in this month's #ArchiTalks below. Follow the links and read to see all the different interpretations of this topic.
Lee Calisti, AIA – Think Architect (@LeeCalisti)
ugly is ugly
Lora Teagarden – L² Design, LLC (@L2DesignLLC)
Ugly Architecture Details
Jeremiah Russell, AIA – ROGUE Architecture (@rogue_architect)
unsuccessful, not ugly: #architalks
Eric T. Faulkner – Rock Talk (@wishingrockhome)
Ugly is in The Details
Michele Grace Hottel – Michele Grace Hottel, Architect (@mghottel)
Ugly
Brian Paletz – The Emerging Architect (@bpaletz)
Ugly, sloppy, and wrong – oh my!
Eric Wittman – intern[life] (@rico_w)
[ugly] buildings [ugly] people
Jeffrey Pelletier – Board & Vellum (@boardandvellum)
Is My House Ugly? If You Love It, Maybe Not!
Nisha Kandiah – ArchiDragon (@ArchiDragon)
Keith Palma – Architect's Trace (@cogitatedesign)
Behold
Jim Mehaffey – Yeoman Architect (@jamesmehaffey)
A Little Ugly Never Hurt Anyone
Mark Stephens – Mark Stephens Architects (@architectmark)
Ugly or not ugly Belgian houses?
Larry Lucas – Lucas Sustainable, PLLC (@LarryLucasArch)
Die Hard: 7 Ugly Sins Killing Your Community